The Ultimate Night Golf Experience
"Probably the most fun you'll ever have playing golf"

- Rance P.
Night Birdies is a golf company focused on providing a unique form of entertainment for private and public events. Now everyone can enjoy this exciting sport, in a fun and relaxed atmosphere. Golf doesn't need to end when the sun goes down.
The only two questions you'll be asking: Where is the 1st tee? And what is the course record?
You've Never Seen Golf Like This Before!
What if you could get a round of golf in after sunset? Thanks to Night Birdies, you can! Night Birdies allows you and your friends to hit the links under the stars. Just think… nobody can see your whiffs in the dark and no longer will the night skies keep you away from the game you love.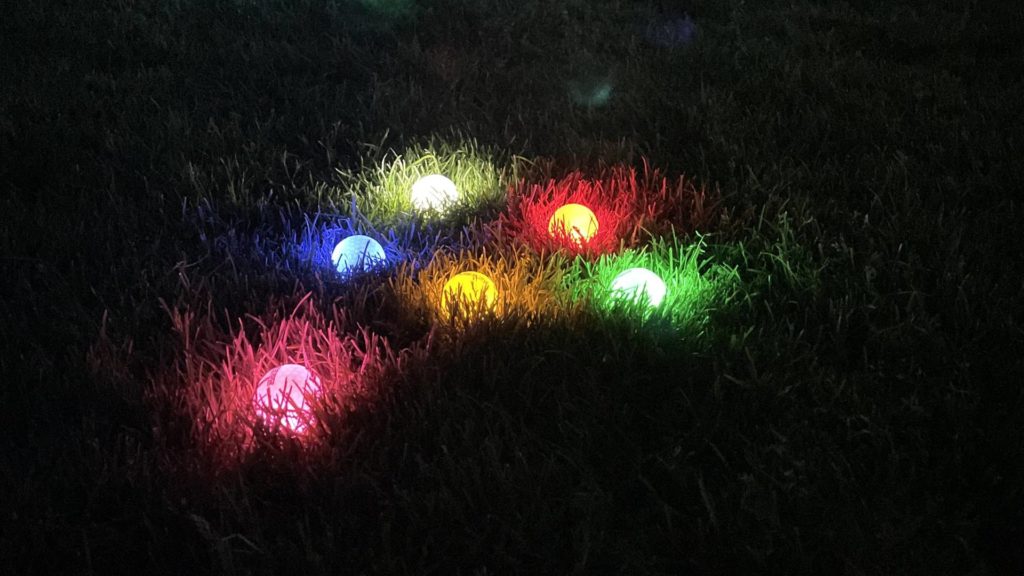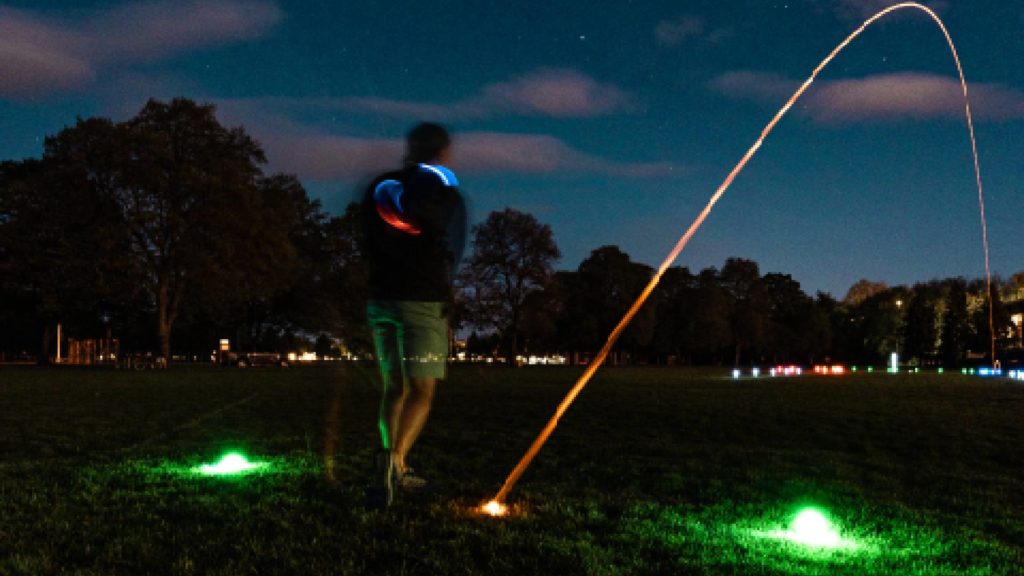 When it comes to the game itself, players hit glow-in-the-dark golf balls on a course that is lit up by LED glow sticks and lights. The tee boxes, fairways, yardage markers, hazards, and holes will be illuminated. Your complimentary golf balls will light up the sky and ground, making it virtually impossible to lose your ball.
"I hit the ball as hard as I can. If I can find it, I hit it again." – John Daly
Night Birdies golf is fun for special events such as birthday parties, team building, company events, bachelor/bachelorette parties, tournaments, and fundraisers. Whether you're an aspiring golf pro, or picking up a club for the first time, Night Birdies is for you!